Introducing "CampHouse"
a three-bedroom Scandinavian-style wooden house that is part of the camp, it is an accommodation in a protected landscape area. From "CampHouse" you will be able to keep an eye on the events and atmosphere of the campsite while enjoying all the comforts. Your holiday home is fully equipped. From every window you can enjoy the beautiful hills and nature that is within easy reach. We also offer its use to those who love the colourful autumn and winter, or who want to celebrate the New Year in the picturesque countryside and in peace, or to enjoy the holidays more actively on cross-country skis or skiing in the Lipno Ski Resort, or skating on the lake. CampHouse is the guest house close to the city Cesky Krumlov and it can be inhabited all year round.
Český Krumlov - Chvalšiny
Comfortable and cosy environment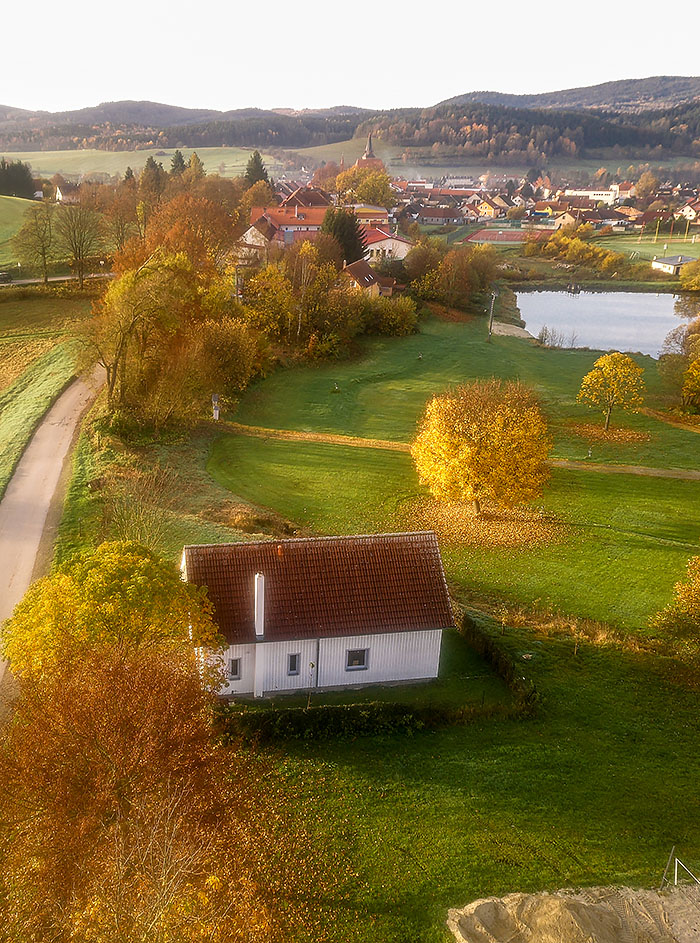 CampHouse rental price
list.
You can make a reservation now. Cancellation is free of charge!
The total price of the rental, including the availability of the date, will be calculated by our reservation form without obligation. Under "What kind of accommodation would you like to rent" select CampHouse.
Low Season
1.11.22 - 16.12.22 & 8.1.23 – 30.6.23
High Season
17.12.22 - 7.1.2023 & 1.7.23 – 27.8.23
Rental
2.500 Kč (104 EUR)
4.900 Kč (204 EUR)